Here at Ecosa HQ, we see a surge in silk pillowcase sales in the lead up to Christmas, more so than the rest of our products. It's the gift so many people are asking for, and the perfect present to buy when you're stuck on what to get for your mum, sister or friend. After all, we all use pillowcases! 
We get such incredible feedback from our customers, such as Joanne B, who loved hers so much she bought more for Christmas gifts. Another great review is from Agnes J, who has tried several silk brands and has found that Ecosa is softer than more expensive brands, and plans to purchase more Ecosa pillowcases! 
If you're still unsure about whether or not you should give your loved ones a silk pillowcase this Christmas, continue reading to see all their benefits and why they're truly the best.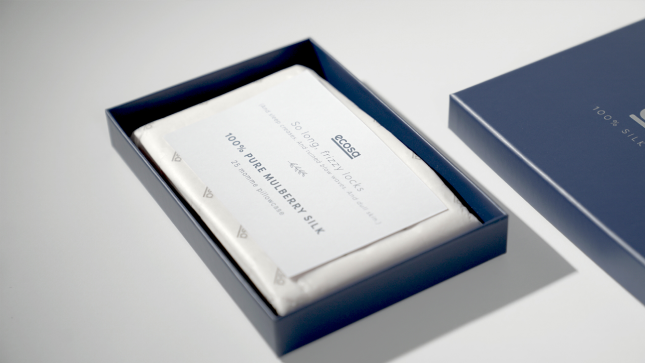 Who doesn't love their beauty sleep?
We spend a third of our lives sleeping, so it's only right that we look after our skin not only while we're awake, but also during our sleep. Using a pure silk pillowcase enhances your sleep experience by providing you with a host of benefits that you can't get from a cotton pillowcase or other synthetic materials. 
Silk is skin-friendly
Most skincare aficionados know that sleeping with a silk pillowcase should be part of your sleep and skincare regimen. Silk is very gentle on the skin, which reduces the chance of irritation, especially when you sleep on your side. 
Side sleepers will have their face be in constant contact with the pillowcase, and when you're the type who moves around a lot, the friction could be rough on your skin. 
Silk is also naturally hypoallergenic, making it the best options for sensitive skin.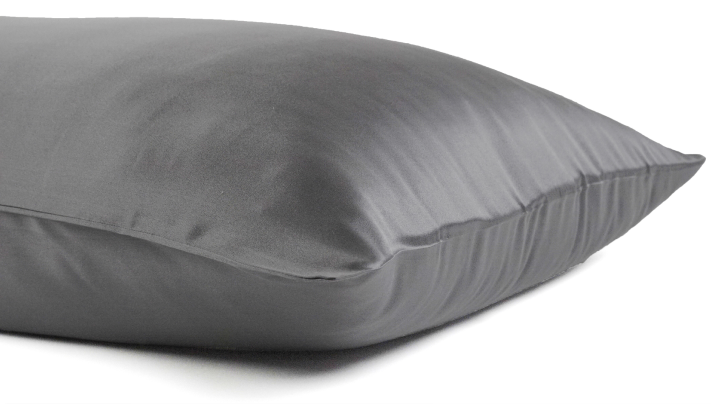 It's naturally antibacterial
Cotton, regardless of thread count, is weaved in a way where there would still be a lot of microscopic gaps for dust mites and allergens to seep into. 
Silk naturally repels microbes and allergens from adhering to the pillowcase, making it naturally antibacterial. 
Not only is it soft and gentle, using a silk pillowcase is more hygienic. This makes them highly recommended by dermatologists and skincare brands. 
Say goodbye to bed hair
Tossing and turning on your bed doesn't just cause friction on your skin, your hair gets damaged as well when you sleep on harsh fabrics. 
The friction causes the hair to frizz and break, resulting in bed hair and damage.. 
Using a silk pillowcase allows your hair to glide gently on the surface of your pillow, helping minimise split ends, tangles, dryness, and frizz commonly caused by friction. 
Silk fabrics also significantly reduce the tendency of hair breakage since your hair can flow smoothly even when you move around as you sleep. 
Silk keeps you cool
High quality silk has natural thermo-regulating properties that keep you cool throughout all seasons of the year. 
During a hot summer night, your silk pillowcases are breathable and wick away sweat so you don't feel too hot in bed. 
You'll no longer need to keep flipping your pillow in the night just to find a cooler side, so you can rest well and sleep undisturbed. 
Silk is good for your skincare routine
Anyone who knows their skincare will tell you how good silk is for the skin. Rather than absorbing your products like cotton, silk simply glides across your skin, meaning your expensive products stay exactly where they should, on your face! 
If you sleep with beauty face ma sks or serums applied on to your skin, the silk pillowcases will make sure that it's your skin absorbing the nutrients and not your pillowcase.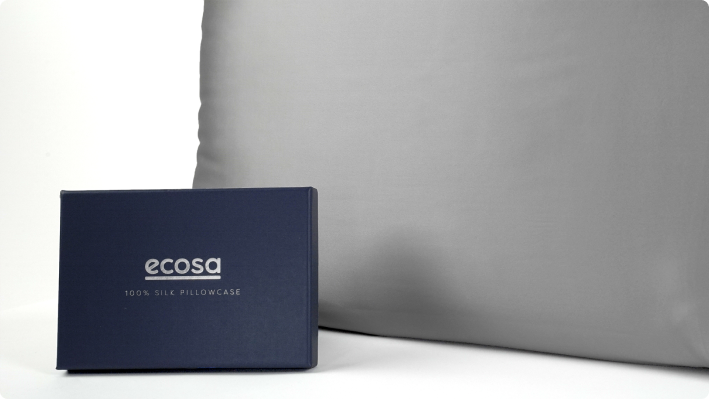 Look after them and they'll stand the test of time
One of the great things about using silk pillowcases, particularly ones with a high momme count like Ecosa, is that they're very low-maintenance compared to other fabrics. 
You don't have to wash them as often since they're naturally antibacterial. When it's time for a wash, you'll be glad to know that silk is durable, as long as it's properly taken care of. 
Hand washing is best, but you can also pop it in a cold wash in the washing machine, in a delicates/laundry bag turned inside out. 
The luxurious feel
Silk has often been associated with luxury, and giving the gift of lux to a loved one would definitely be appreciated, especially if they are hard to buy for.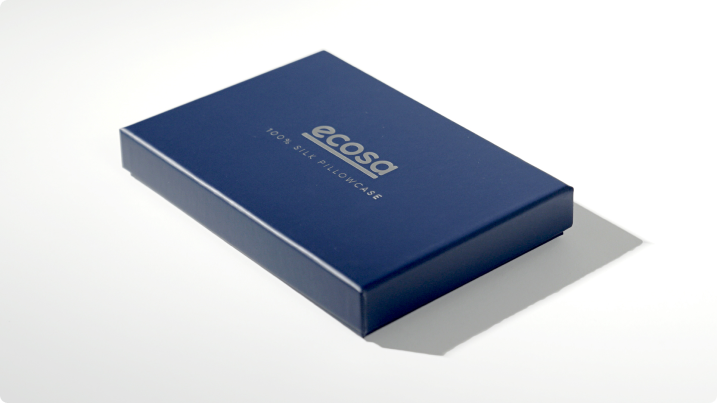 What's the best silk pillowcase to get?
The Ecosa 100% Pure Mulberry Silk Pillowcase is ranked as one of the best silk pillowcase on the market, as ranked by The Latch and WhatASleep.. 
Rightfully so. Silk's quality is measured by momme, so the higher the momme, the better the quality you get. Higher momme also means that your silk is stronger and more durable. 
Ecosa is made of pure mulberry silk with 25 momme. Compare this to other well-known silk brands that are offering 22 momme pillowcases at higher prices. 
The experts at WhatASleep say "a silk pillowcase with a 25 momme count is equivalent to the quality of the Egyptian cotton used in cotton-based bedding. You'll find this pillowcase to be as smooth as can be." 
Surprise your loved ones this Christmas with a silk pillowcase as a unique gift. It's perfect for the skincare junkies, the hard to buy for, the work Kris Kringle or even that special someone. 
Even better, Ecosa Silk Pillowcases are now 20% off with free express shipping across Australia, so maybe treat yourself and get one too! 
Still not convinced? See what our customers have to say!